betas for the Harz bouldering area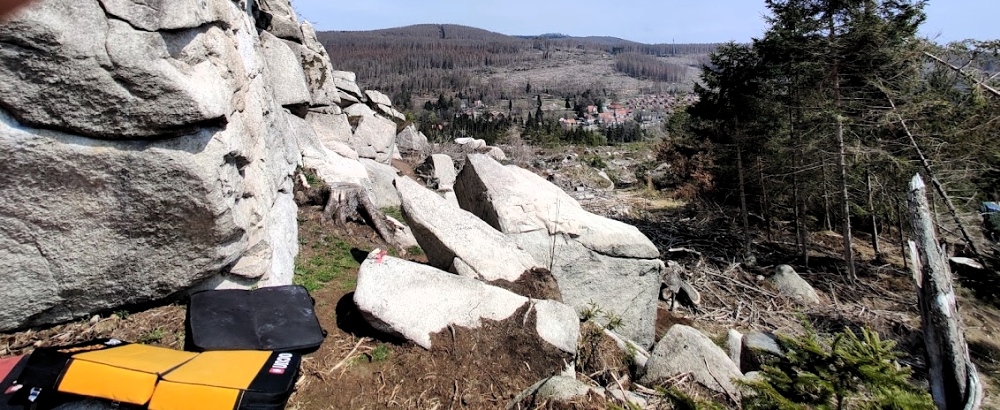 Find your beta!
This page collects betas of bouldering routes for the area of the Harz Mountains (GERMANY) and arranges them by sector and block. The page is not about self-promotion, but a simple support, if you are standing in front of a block and do not get any further.
I hope that the page can make a contribution to the Harz bouldering community.
If you have uploaded videos on Youtube or Vimeo where one can see clearly the beta of the route, then just send me the following:
- name of the sector
- name of the block
- grade
- your name
- and a link.
florian@beta.harzblock.de
Navigation for mobile devices:
On mobile devices, you find the navigation menu on the bottom of the page